Harsh reality hitting Floridians without flood policies
Posted: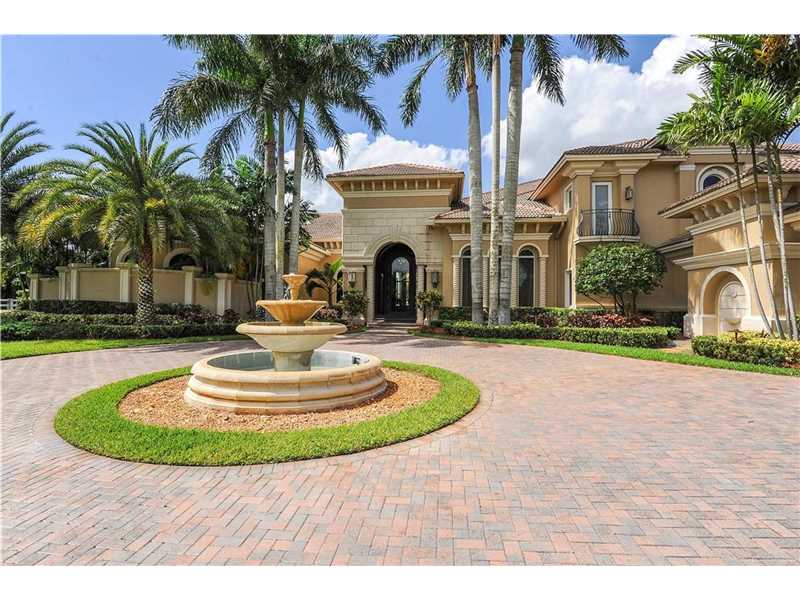 Harsh reality hitting Floridians without flood policies
FORT MYERS, Fla. – Sept. 25, 2017 – Anita Dennis talked on the phone with her homeowner's insurance company, her furrowed brow expressing more than words could say. The 72-year-old widow carried flood insurance on her home years ago, then let it lapse after learning her neighborhood in The Villas in south Fort Myers was expected to flood only every 100 years.
The house, built in 1973, has flooded twice in the past month.
Dennis shared her plight from the sweltering sunroom of her gutted, still-powerless home.
"I never expected this to happen," she said. "I'm here 25 years. I've never had water like this. Never, never, never."
A rainmaker brought 4 inches of water into the 1,800-square-foot home a few weeks ago, then Hurricane Irma brought 7 inches of water inside.
Robert Hunter, director of insurance for the Consumer Federation of America, who ran the National Flood Insurance Program in the 1970s, expressed concern for financially strapped homeowners who live in more inland communities such as Lehigh Acres who did not carry flood insurance, many of whom just scrape by.
"Being poor, some people have high mortgages with little equity," he said. "What happens next? It all depends on how damaged the house is, how much money the family has, how much equity in the home they have in terms of what they do."
Hunter admonished the Federal Emergency Management Agency (FEMA) for doing a poor job of ensuring that homeowners mandated to carry flood insurance are doing so. "FEMA has done a terrible job of monitoring the banks to make sure they have flood insurance," he said. "Something is really, really wrong."
Property owners, he said, make two fundamental errors when it comes to flood insurance:
They have a false sense of immunity from catastrophe. "They assume it won't happen to them because they haven't seen water anywhere near where they live, and they've been there for 30 years."
They expect a government bailout. If flooding happens, it's going to be so bad the government is going to come in and dole out disaster relief. "It might be a small grant, but the bulk of disaster relief is a loan. Those two things together really impact people," Hunter said.
Hurricane Irma resulted in 335,000 insurance claims representing $1.9 billion in property losses. Irma has exceeded the claims and losses from the two hurricanes (Matthew and Hermine) that hit Florida last year, the state Office of Insurance Regulation reported Monday.
That's just for starters. Hunter said Irma may surpass Hurricane Andrew's $26 billion damage cost, but "it's going to be close."
Despite back-to-back hurricanes hammering the USA, Hunter said the homeowner's insurance industry should be fine.
"There's some reports they could raise rates, but that's crazy," he said. "The models to set the rates already contain in them storms in the averages that are like Irma and Harvey. They shouldn't have any impact on the pricing. There's no reason for them to raise rates or cancel people's insurance."
An Associated Press analysis in early September – before Irma battered Florida – showed a steep drop in flood insurance policies across the state. In five years, the number of federal flood insurance policies in Florida has fallen by 15 percent, according to FEMA data. Property owners in Florida still buy far more federal flood insurance than any other state – 1.7 million policies, covering about $42 billion in assets – but most residents in hazard zones are badly exposed.
Florida has roughly 2.5 million homes in hazard zones, more than three times that of any other state, FEMA estimates. Yet, across Florida's 38 coastal counties, 42 percent of these homes are covered. Florida's overall flood insurance rate for hazard-zone homes is 41 percent. Fannie Mae ostensibly requires mortgage lenders to make sure property owners buy this insurance to qualify for federally backed loans, yet in 59 percent of the cases, that insurance isn't being paid for.
About seven of 10 homeowners have federally backed mortgages, and if they live in a high-risk area, they still are required to have flood insurance. Many let their policies slip without the lender noticing; loans get sold and repackaged; paperwork gets lost; and new lenders don't follow up.
FEMA, which is ultimately responsible for enforcing flood insurance requirements, did not respond to an email seeking comment from its Washington office.
John Dickson, a flood insurance expert based in Montana, said a common scenario played out after Hurricanes Irma and Harvey. "People that need flood insurance are not the ones who carry it," he said. "You have too many people exposed to this. We as an industry and a community need to do more."
Dennis, the south Fort Myers homeowner, doesn't know how expensive it will be to repair her house. She was told that her windstorm policy will not cover most of the damage.
"I think it's going to be a lot; that's why I hope FEMA can help," she said.
Source: Florida Realtors