What are the best ways to avoid legal problems
Posted: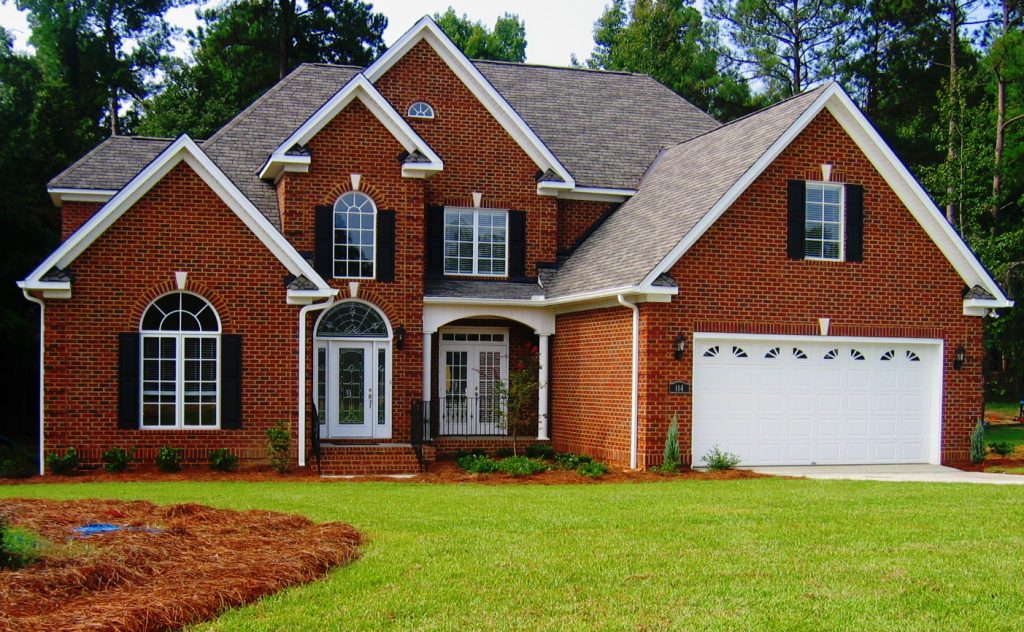 8 ways to avoid legal problems
By Richard Westlund
Oct. 16, 2017 – It's easy to get into legal trouble today. A buyer might claim that you misrepresented the property or failed to recommend a home inspection. A seller might complain about a poorly worded phrase in the sales contract or a discrepancy in the escrow account. Or you might get a cease-and-desist letter from an attorney who says you violated copyright law by copying photos and pasting them on your website or blog.
To avoid these kinds of legal problems and stay focused on building a successful business, Florida real estate professionals must follow federal laws, state statutes and the Realtor® Code of Ethics – and ask for help when questions arise.
"It's always better to prevent legal problems from developing rather than trying to solve them after the fact," says Margy Grant, vice president and general counsel of Florida Realtors. "If you're not sure about something, call the Florida Realtors Legal Hotline (407-438-1409), talk to your broker and/or contact your attorney."
Here are eight troublesome issues and tips on how to avoid each one:
1. Offering opinions. One of the basic ways real estate professionals get into trouble is saying too much to a customer, says attorney Jamie Billotte Moses, a partner with Fisher Rushmer P.A. in Orlando. "Real estate professionals have a tendency to speak when they shouldn't," she says. "When you're asked a question, it's always a good idea to stick to the facts and avoid giving your personal opinions."
Moses says that principle also applies when a buyer or seller wants advice on legal or financial issues that go beyond the scope of a sales associate's training and expertise. For example, don't tell a buyer, "This will be a good investment." Those words could come back to haunt you in court.
2. Failing to document. "It's hard to defend against complaints if you don't have the supporting documentation," says Moses. "But having the right paperwork in the file can save you from fighting an expensive legal battle."
Proper paperwork can also reduce the legal risks associated with buyer home inspections, adds Moses, who suggests sales associates take the following steps when working with buyers:
Recommend all necessary inspections
Document any inspection refusals
Insist that buyers be present when inspections are performed
Be sure that inspectors' reports go directly to buyers
Avoid interpreting inspectors' reports
"This process will help you avoid problematic situations, such as getting in the middle of a dispute between the buyer and the inspector," says Moses.
3. Dealing in generalities. When preparing contracts, listing agreements or other important documents, you should use clear, specific wording, says attorney Joe Boyd, partner with Boyd & DuRant PL in Tallahassee. "Stay away from generalities or careless phrases that could get you in trouble," he adds. For example, a sales contract that says "the home and all contents" could lead to a lawsuit if the buyer and seller disagree about the meaning of the phrase. "Does the seller need to leave grandma's photos on the wall or put the universal remote controls on the built-in TV?" Boyd asks.
And don't expect to avoid legal problems relating to a home's condition by including the phrase "as is" in a sales contract. "The courts have ruled that sellers still have an obligation to disclose facts affecting the value of a property," Boyd says.
4. Failing to get permission. Don't copy photos, videos or text to your website unless you have permission from the entity that owns those rights, says Boca Raton attorney Karen Chuang Kline, an associate with Duane Morris LLP's intellectual property group. "Rights holders, like stock photo agencies, are scanning the Internet looking for their images and sending out cease-and-desist letters when they find a violation," she says.
There are several practical ways to avoid copyright problems. First, you can take a concept and recreate the photo or text yourself. "Copyright does not protect ideas, only the expression of ideas," says Kline. "So if you see a photo of a beautiful sunset over the beach, you can use your camera to take a similar image. That way, you own all the rights to your photo."
But, if you go to the beach and take photos of an individual, a couple or a happy family, have them sign a model release form stating that they are aware you are going to use the photo for commercial purposes, adds Kline. That protects you against a possible claim that you've violated their privacy rights.
If you still want to use someone's online content, you should get written permission. "The copyright laws are unforgiving and very specific," says Grant. "Ask for permission, print out the email and save it for your files."
And if you are using a graphics designer or Web designer to handle your online marketing, be sure that person has obtained all necessary rights to the material going up on your site," says Kline. "That agreement with your designer should also indemnify you if there is any copyright litigation. Otherwise, you can be left holding the bag."
5. Providing poor training. With the influx of new licensees, Florida brokers need to be sure their sales associates are up to speed on legal and ethical issues, says Juana Watkins, a former director of the Florida Division of Real Estate (FREC).
"As business continues to increase, brokers should continue to be hands-on, providing education and training to associates," she adds. "State law requires a sales associate to conduct any real estate activity at the direction and control of the broker."
6. Mishandling escrow. Another troublesome issue for some brokers is following the proper procedures for escrow accounts. "Sometimes, administrative errors can lead to discrepancies, but there are other cases where criminal charges were filed against brokers who deliberately mishandled client funds," Grant says.
Watkins notes that FREC continues to receive complaints related to escrow violations. "If investigated, a broker needs to be able to demonstrate that there are controls and procedures in place within the brokerage to ensure escrow compliance," she says.
7. Mismanaging rental transactions. Brokers can also run into legal problems when providing rental property management services. "Brokers struggle to reconcile the constant transactions for each property," says Watkins. "Many were accustomed to handling a sale with one deposit and one disbursement per transaction. Property management accounts can have much more activity, making the accounting more difficult."
8. Falling victim to fraud. Speaking of property management, Steven J. David, president of Florida Professional Real Estate in Fort Lauderdale, says brokers and their associates should be careful to avoid frauds and scams. "Be sure to check [renters'] identification and have them wire money into the account to avoid bad checks," he says. Other types of scammers include fake landlords who offer a discount off the advertised rent if renters wire money to a remote destination. Later, the property management company receives a call from the victim, who wants to be let into the apartment. Obviously, the victim has no key and the rental agreement is fake.
Another problem involves unlicensed property wholesalers who try to obtain a contract on a short sale property and flip it prior to closing. For example, a bank might agree to a short sale at $210,000 in order to get a $290,000 loan off its books, says David. If market values rise quickly, the flipper might be able to find a new buyer willing to pay $250,000 for the property. "If you [the seller] close the sale without telling the lender and keep the $40,000 spread, you've just robbed the bank," says David. "Don't let yourself become a party to this type of transaction."
As Watkins says, "Misrepresentations, concealment, and fraud are simply different forms of dishonesty." So, treat buyers and sellers with honesty and integrity, and you'll be on the right path to stay out of legal trouble.
Source: Florida Realtors