How much FHA change could save home buyers in Broward County?
Posted: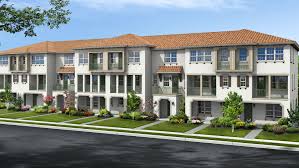 FHA change could save home buyers $446 annually
An ATTOM Data Solutions analysis found that the average U.S. borrower taking out a Federal Housing Administration (FHA) loan will save an average $446 a year thanks to the mortgage insurance premium reduction taking effect later this month.
Based on a 2016 median sales price of $185,000 for homes with an FHA loan, a monthly house payment – including property insurance and property taxes – at the current annual FHA insurance premium of 85 basis points would be $1,205. After the proposed 25-basis-points FHA insurance premium cut brings the annual insurance premium down to 60 basis points, the monthly payment on the same home would be $1,168 – a difference of more than $37 a month, $446 a year, $2,232 over five years and $4,463 over 10 years.
A total of 13 counties will see an average annual savings of $1,000 or more. Among 444 counties with a population of at least 100,000 and sufficient home price data for sales using FHA loans, those with the biggest potential annual savings resulting from the premium reduction would be:
Santa Clara County (San Jose), Calif. ($1,448)
Honolulu County, Hawaii ($1,399)
Maui County, Hawaii ($1,276)
Alameda County, Calif. ($1,267)
Santa Cruz County, Calif. ($1,253)
Counties with the smallest potential annual savings resulting from the premium reduction would be:
Bay County, Mich. ($193)
Saginaw County, Mich. ($205)
Trumbull County (Youngstown), Ohio ($213)
Rock Island County, Ill. ($238)
Peoria County, Ill. ($241)
"The last FHA premium cut two years ago helped to trigger a relatively short-term jump in home sales to FHA buyers, who are typically first time homebuyers without much saved up for a downpayment," says Daren Blomquist, senior vice president at ATTOM Data Solutions.
"Prices of homes backed by FHA loans also accelerated higher in the wake of that last premium cut, although that premium cut occurred concurrently with a drop in mortgage rates, a scenario that is less likely this time around," Blomquist adds.
Foreclosure rates on FHA-backed loans have historically trended higher than foreclosure rates on other loans. ATTOM Data Solutions data shows that 1.07 percent of all FHA loans were actively in some stage of foreclosure at the end of 2016 – nearly twice the foreclosure rate of 0.54 percent on all other loans. The elevated foreclosure rate on FHA-backed loans has stayed fairly consistent historically, but the gap has narrowed and widened somewhat depending on loan vintage.
Source: Florida Realtors